Physical Activity Monitoring for Research
Physical activity is challenging to conceptualize and quantify. A common indicator used in many disease studies and functional outcomes is physical activity (PA). PA questionnaires have been used for decades as a way to estimate several factors that enables or obstructs PA in everyday life. However, PA questionnaires are subject to reporting bias and inconsistencies.
The MOX Research system provides researchers with unprecedented opportunities to measure physical activity and movement, as well as circadian patterns and trends. Specifically developed for objective research studies suited for different study designs, the unobtrusive waterproof sensor enables 24-7 data collection, providing valuable insights into real-world physical activity levels. Raw data and algorithm output is instantly available, with activity classification that is validated by leading research facilities in Europe.
MOX accelerometry sensor value proposition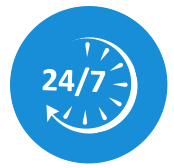 24/7 data
Data collection without interruption due to optimal body placement and waterproof design. No need for removing the device for sleep or showering.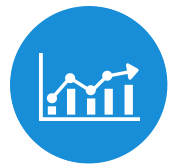 Instant Data available
The collected data is immediately suited for statistical analysis. Raw data is also available for detail analysis and measurement validation.
Low software investment
Scalable data storage through an optional certified research database.
The MOX1 is a validated accelerometer-based activity logger that seamlessly measures and records high resolution raw acceleration data up to 7 days.
To product page
MOX2 Bluetooth LE activity monitor
The MOX2 is a Bluetooth Low Energy accelerometer-based activity monitor embedded with our proprietary algorithms. With the low power consumption, the device seamlessly measures and transfers high resolution raw acceleration data and multiple activity parameters every second for 7 days, and up to 60 days (available soon).
To product page
BACE enables data collection from our MOX sensors in an accurate, safe and easy manner. With this solution you can collect, store, process and display your data. BACE is developed with our IOT partner Evalan.
To product page