MOX Accelerometry
The amount and pattern of daily physical activity of a person is becoming of increasing interest to healthcare researchers and professionals worldwide. The wearable sensors of Maastricht Instruments can measure a persons' physical activity and posture with clinical grade accuracy.
Physical Activity Monitoring for clinical research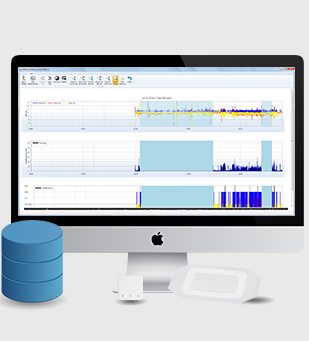 Measuring physical activity has become an increasingly important objective for both researchers and health care professionals. The MOX is a medical grade, wearable accelerometer that has been validated for the measurement of various physical activity parameters. It can measure physical activity intensity and accurately distinguish sedentary behavior (lying, sitting), standing and dynamic physical activity. Potential applications include:
Measuring subjects' physical activity in research studies
Monitoring physical activity in a rehabilitation or physical therapy setting
Monitoring physical activity after surgery
Gait analysis
Fall risk detection
Fall detection
The MOX activity sensor is compact and waterproof to allow for 24/7 measurements for different research purposes. The dedicated body attachment patch allows for fast and secure body attachment. Raw accelerometer data and physical activity output parameters can be analysed in detail with the physical activity data analysis software, which allows for easy data visualization and analysis.
Physical Activity Monitoring for e-health applications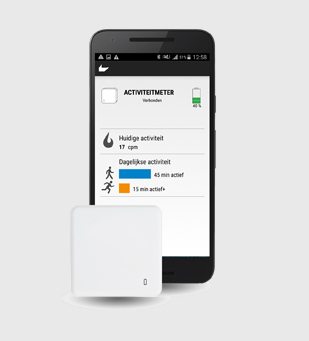 Physical activity is an important lifestyle parameter for healthy people and especially for patients. Monitoring and coaching physical activity improves treatment outcomes and reduces disease burden. The MOX wireless accelerometry sensor is a medical grade, wearable accelerometer that has been validated for the measurement of various levels of activity in daily living. The range of potential applications serves various clinical purposes:
Patient support in rehabilitation programs
Activation of patients during hospital stay
6 Minute Walking Test in physical therapy
Fall risk detection
Fall detection
The waterproof wireless physical activity sensor is compact, unobtrusive and can be worn on several places of the body to best accommodate the clinical purpose. Data about the wearer's physical behavior can be wirelessly transmitted to a user interface. The sensor can be delivered with a monitoring app connected to a research database or patient monitoring dashboard. eHealth providers can integrate this Bluetooth Low Energy physical activity sensor for activity measurements in their remote monitoring and coaching solutions.
Hospital Fit for supporting patients on their way to an active recovery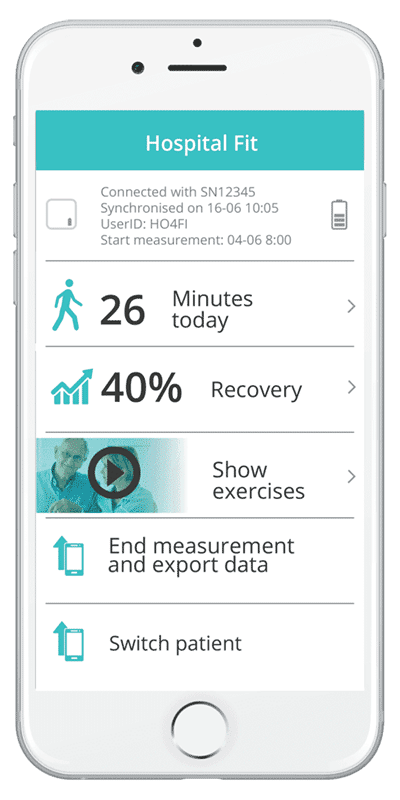 Hospital Fit is a digital health tool designed to support hospitalized patients and their physical therapists on their way to an active recovery. 
It provides self-management support and a personalized training schedule for your patient and incentive for sufficient daily activity in the hospital.
The Hospital Fit app in combination with the MOX accelerometer offers several adventages for the treatment:
Patients can see their own data

Therapist can switch between patients

The amount of functional recovery can be scored and communicated to the patient

The patient can see the achieved progress

Detailled daily overviews and a week summary

A set of video exercises are included, specifically aimed at the patients' functional recovery
Event schedule.
We will be participating at numerous events throughout the year. We hope to meet you on one of these occasions!
GEST:19 Conference – German Exercise Science and Training. (GEST 2019)on 20.-22. February 2019.
European Congress on Obesity – Glasgow (http://eco2019.org) from 28 April to May 1.
World Congress Physiotherapy – Geneva (www.wcpt.org)from 10 – 13 May 2019.